Trends in E-Commerce Design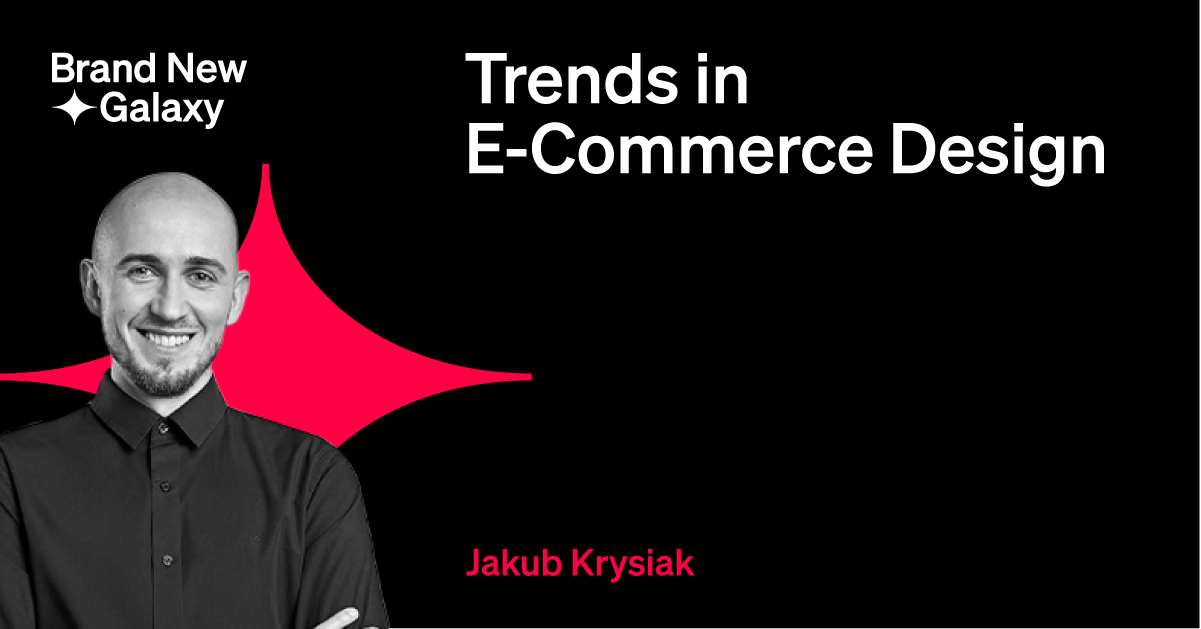 As online shopping becomes more and more prevalent, e-commerce design plays an increasingly important role in how customers perceive and interact with digital marketplaces. Many shoppers may never think about the design of the sites on which they shop, which is a good thing: it means those sites are thoughtfully constructed for easy browsing and purchasing. It's usually when e-commerce design is poorly executed that the shopper becomes keenly aware of its existence, and by extension, its failures.
But there is more to e-commerce design than simply facilitating the purchasing process. There is also the designers' drive to implement innovative and eye-catching features that bring products to life on the digital shelf. Truly successful e-commerce design seamlessly ties together written and visual content across product pages, brand pages, and social media, which is no easy task.
This confluence of form and functionality is the specialty of Pathfinder 23,  under the umbrella of the Brand New Galaxy family of agencies. Brand New Galaxy offers brands the perfect synthesis of creativity and technology to provide global solutions across e-commerce channels. We spoke with Jakub Krysiak, Head of Design Operations at Pathfinder 23, about what's ahead in e-commerce design.
Understanding Modern E-Commerce Design
Figuring out how to be inclusive for shoppers of all ages and demographics is at the heart of modern e-commerce design. Online shopping has become ubiquitous alongside the rise of social media, and most adults now both exist on some sort of social media platform and purchase items online.
"The progressive aging of society plays a significant role in e-commerce trends," Krysiak said. "Older people use online stores a bit differently than younger people, so you must consider the clarity of the interface at the design stage. Focusing on interface design that meets those needs can still harmonize perfectly with modern trends, and these designs can also resonate with younger buyers who appreciate minimalism and how it can speed up the shopping process."
While it is important to ensure that older users who may not be comfortable with digital interfaces are included, the future of e-commerce design also requires a clear focus on shoppers who are just beginning to form purchasing relationships with brands.
Those just entering the adult world will play a significant role in shaping e-commerce design, Krysiak said. Because this generation is very active on social media and thus easiest to reach via those channels, he expects that social commerce will become a progressively more important part of e-commerce.
"It is worth paying attention to the importance of platforms such as TikTok and Instagram, which allow brands to build relationships and engagement with the customer and give them the opportunity to reach completely new target groups," he said. "This trend will create additional communication potential for brands and e-stores, which should increase conversions while also enriching how customers experience these brands."
What Other Elements are Shifting in E-Commerce Design?
In the coming years, trends related to user experience will likely grow in popularity. "The mobile-first approach has already become standard when creating online stores, which are now built specifically with mobile platforms in mind," Krysiak said. "With mobile shopping, the loading speed of the store is the most important aspect, and the sites need to be fully responsive. The e-commerce market is growing and customers are becoming more and more demanding. They expect the highest standard of service."
In the same way that shopping on mobile devices has gone from an outlier 10 years ago to common practice today, the future of e-commerce design means anticipating and planning for the next ways people will shop.
In the near future, Krysiak said, those new ways will include voice shopping and visual search. "For visual search, sellers will have to pay even more attention to the quality and quantity of product photos," he said. "When we are looking for a product tailored to our needs, image search offers a unique type of convenience."
What Does the Future of E-Commerce Design Look Like?
For design agencies, the ability to successfully predict which emerging technologies will shape e-commerce design is integral to staying ahead of the curve. Often, these technologies have already existed for some time, before being pushed into relevance by a new catalyst. Krysiak believes that is what has happened during the pandemic with augmented reality and virtual reality.
"AR and VR solutions have been available for several years, but lockdown and remote work have contributed to their recent popularization," he said. "Recently, we've seen more and bolder use of augmented and virtual reality technology in digital marketplaces. I see many advantages of using augmented reality in an online store: It reduces the risk associated with online shopping, increases trust with the brand, and arouses customer interest and curiosity."
Historically, one of the biggest obstacles in online shopping has been the inability to accurately replicate the sensation of seeing a product with your eyes and feeling it in your hands. Krysiak thinks augmented and virtual reality may be instrumental in finally breaking down that wall.
"Depending on the industry, augmented reality in e-commerce has many uses," he explained. "The most common uses are in beauty and fashion industries, to give shoppers the opportunity to see clothes on their body using 3D visualization, 'apply' cosmetics with a camera, or 'try on' shoes."
For brands that properly develop and integrate the technology, Krysiak believes this relatively unexplored area could be a game-changer.
"AR and VR offer an opportunity for brands to not only strengthen their image in the eyes of consumers but also to distinguish themselves from their competition. It could give them an advantage in the entire purchasing process."
by: Jeff Kirby
This interview is part of a blog series highlighting the extensive e-commerce expertise and thought leadership throughout Brand New Galaxy – provided by content26. 
Contact for media
We work with global and local media closely. In case of questions or proposals, contact us.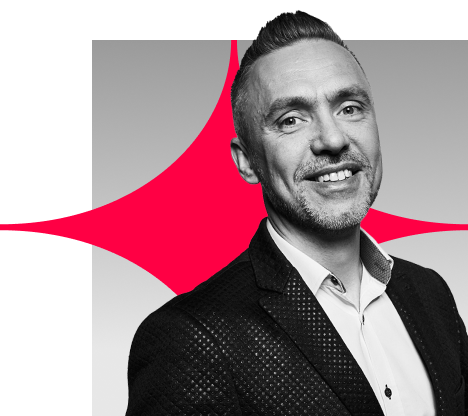 Sebastian Umiński
Global Marketing Director