Reimagining E-Commerce Product Video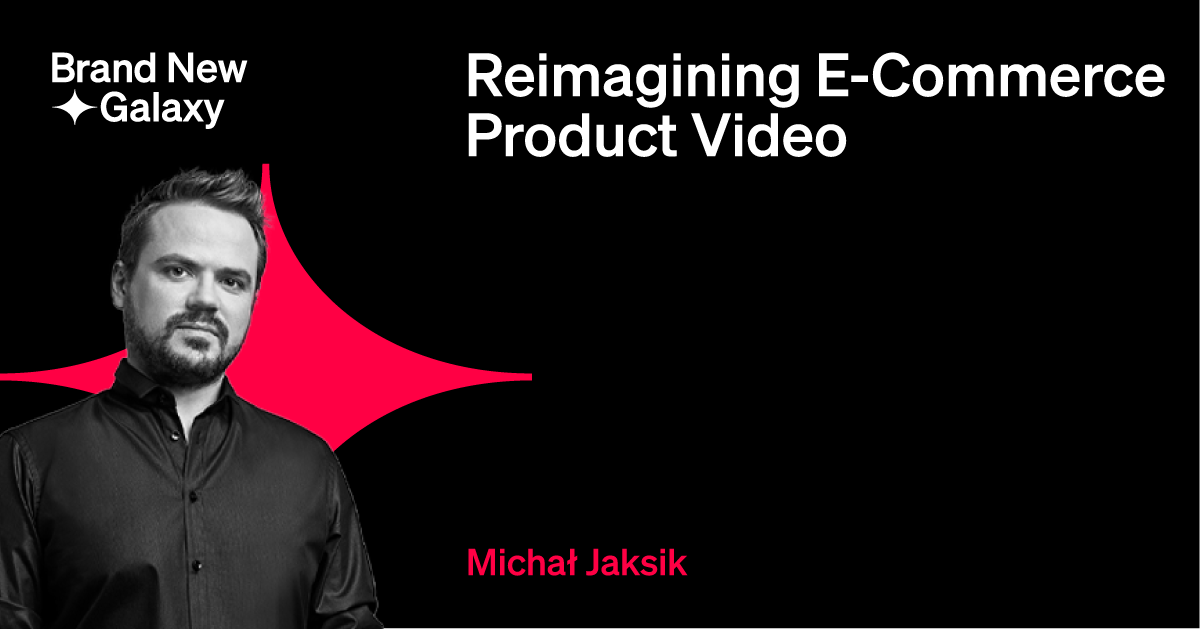 One of the earliest and biggest gripes about online shopping was that it was impossible to really get a feel for a product without being able to touch it. A shopper wants to hold the kitchen knife in their hand and see the clothing on their body before committing to buying. But as the unparalleled convenience of shopping online becomes clearer to more and more people, the need to pick up an item is becoming less critical, especially when the product page features an e-commerce product video.
For shoppers unable to physically interact with an item, the e-commerce product video is the next best thing. When the pandemic became a way of life and in-person shopping wasn't feasible for long periods, the importance of high-quality rich media assets like e-commerce product videos became particularly clear. The more a product page excels at making a customer feel like they can imagine the product in their hands, on their body, or in their life, the higher the chance that person will go through with the sale.
E-Commerce Product Videos Increase Conversions
Amazon understands this better than anyone, and in their current pitch to try and convince brands to use e-commerce product videos in their Amazon Advertising strategies, they emphasize that 1 in 5 Amazon visitors have made a purchase as a result of watching a brand or product video. Other sources have that number much higher, citing 84% of Internet users saying they have bought a product online after watching dedicated video content.
On their own, product videos aren't a particularly new or novel concept. But changing online shopping habits drive innovation in product content, and with online shopping continuing to rise in popularity year after year, those who can use video to truly replicate what it feels like to see and touch a product will have a clear advantage over other product content that feels comparatively flat and stale.
Robonauts Pictures and E-Commerce RealFeel™ Methodology
Robonauts Pictures is a leader in e-commerce product content production, highly specialized in the creation of product videos, package shots, 360-degree photography, and more for a wide variety of product types and categories. Under the Brand New Galaxy umbrella of companies, Robonauts Pictures is an ideal partner for content26, creating eye-catching rich media that goes hand-in-hand with quality content and a comprehensive advertising strategy.
Their unique style of e-commerce product video features E-Commerce RealFeel methodology, a state‑of‑the-art e-commerce filmmaking style that seeks to answer the challenges that arise online with a lack of physical contact.
"RealFeel methodology is a set of rules that guide us when designing content for a given brand or product," said Michał Jaksik, Managing Director and E-Commerce Visual Content Producer at Robonauts. "This is a new type of content, different from the forms used in paid advertising, social media, and other digital channels. It does not consist of a single effective treatment; it is a collection of details, such as the use of 360-degree rotations, macro frames to show the granularity of the product, and the presentation of the product 'in hand.' Each type of product requires a unique approach and analysis of what is important to the consumer, taking into account the brand's values and the way it communicates."
Using this methodology, Robonauts aims to create a product experience that's even better online than it is offline, thanks to the fact that they have complete control over which aspects of the product the customer is introduced to first.
"This first confrontation with the product creates an opportunity not only to present its appearance but also to accurately and concisely convey its functions, key features, materials, and build quality," said Jaksik. "It is a thoroughly unique moment that allows us to show products in the most favorable conditions, combining realism with an advertising boost, highlighting their quality and exposing their benefits. When creating content for our clients, we follow the principle that those seconds of customer focus we have at our disposal are crucial. We make the most of them by delivering the First Moment of Truth as if the customer were actually standing at a store shelf while using specific techniques to guide their attention."
How Can E-Commerce Product Videos with RealFeel Benefit Clients?
While RealFeel aims to make a product appear both unique and physically present in the customer's mind, one of its biggest strengths is its adaptability across entire catalogs.
"The strength of our methodology lies in its versatility and applicability to a wide range of product categories," said Jaksik. "One of the concepts of the RealFeel methodology is production scalability. When designing content for our clients, we think about the possibility of applying it to a large number of SKUs and the need to adapt and localize it in line with the needs of different markets.
"There are certain product categories for which this video format proves particularly valuable, such as tools, sports equipment, home decor, consumer electronics, and toys. It is also ideal for highly specialized B2B products, intended for professional use or industry, such as personal protective equipment or industrial electrical devices. For industries that are just starting their presence in the e-commerce world, this type of content is especially valuable for consumers."
How Does RealFeel Affect Conversions?
The ability to control how a potential customer is introduced to their product gives brands a substantial advantage over those who don't offer this kind of content. An online shopper will likely research the product on an external site before buying if that information is not already available to them at the point of sale.
"According to research, video material increases cognitive efficiency by an average of 72% and sales alone by 55%," explained Jaksik. "Moreover, research shows that as many as 68% of users browse materials related to a given item on platforms such as YouTube, in search of answers to their questions before making the final purchase. Thus, in as many as 68 out of 100 cases the conversion path is disrupted.
"A potential consumer enters YouTube prior to purchasing in order to objectively view the 'real product.' In this way, YouTubers get an in-depth look at the product in videos they generate, and brands, just like in the early days of the social media boom, observe it with consternation. Instead of being a director, they act as a passive spectator. That's why videos made following the RealFeel methodology are so valuable. They communicate the 'truth' about the product, leaving the product presentation under the control of the manufacturer. Which, in turn, translates into increased chances of completing the purchasing process."
by: Jeff Kirby
This interview is part of a blog series highlighting the extensive e-commerce expertise and thought leadership throughout Brand New Galaxy – provided by content26. 
Contact for media
We work with global and local media closely. In case of questions or proposals, contact us.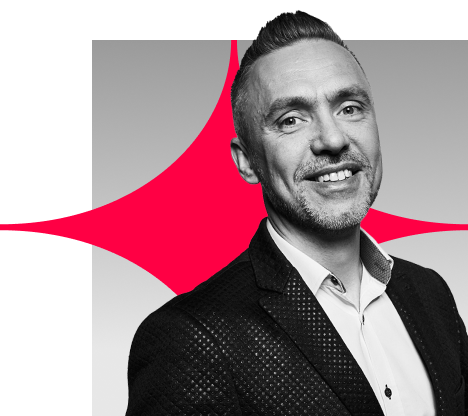 Sebastian Umiński
Global Marketing Director