Opis Firmy
Brand New Galaxy (BNG), to niezależna platforma integrująca tzw. "smart business solutions" w obszarze marketingu i technologii. BNG jest przystanią dla ciekawych i dynamicznych pomysłów z pogranicza marketingu i nowych technologii, które świetnie odnajdują się w środowisku startupowym, choć skalą swoich projektów mogą konkurować z niejedną sieciową agencją

BNG pełni funkcję międzynarodowych hubów dla wielu klientów (m.in. Coty, Bayer, Lindt, P&G), w swoim portfolio ma ponad 20 dużych klientów, którzy powierzyli jej regularną obsługę. Działania BNG obejmują klientów operujących w Europie, Ameryce Północnej, Azji i na Bliskim Wschodzie.
---
Przed Tobą:
Działanie w oparciu o zrozumienie dwóch fundamentów – perspektywy biznesowej, opartej o cele sprzedażowe i strategiczne oraz perspektywy humanistycznej, opartej o zrozumienie ludzi, którzy te cele realizują. Oferowanie ludziom perspektywy biznesu, a biznesowi perspektywy ludzi; łączenie obu tych światów i integracja ich.
Kluczowa misja Junior HR Coordinator to wsparcie i współtworzenie wspierających i bezpiecznych przestrzeni do rozwoju, mądre i etyczne wsparcie, obiektywna komunikacja oraz rekomendacja rozwiązań, w oparciu o cele biznesowe.
Gwarantujemy szerokie możliwości rozwoju w ramach Grupy oraz sporo ciekawych wyzwań.
---
Twoją misją będzie:
Prowadzenie działań analitycznych, opracowywanie danych, przygotowywanie zestawień dla HR Business Partnerów
Bieżący udział w realizacji strategii HR i projektów HR realizowanych na potrzeby zespołów biznesowych poprzez wsparcie HR Business Partnerów
Przygotowywanie raportów i zestawień na potrzeby projektów realizowanych w obszarze HR
Współpraca z HR Business Partnerem w zarządzaniu cyklem życia pracowników
Zarządzanie procesami onboardingu, offboardingu, zmianami danych osobowych, zmianami w trakcie zatrudnienia (awanse, transfery wewnętrzne)
Wsparcie procesów kadrowo-płacowych we współpracy z działem Payroll
Wsparcie Administracji w ramach wewnętrznego programu szkoleniowego 
Aktywne wyszukiwanie i rekomendacje innowacji w zakresie HR
---
Jeśli:
Posiadasz minimum roczne doświadczenie w obszarze Payrollu lub twardego/miękkiego HR
Myślenie analityczne, analiza danych i logiczne wyciąganie z nich wniosków to Twoja mocne strony
Posiadasz bardzo dobrą znajomość pakietu MS Office (w szczególności Excel i PowerPoint)
Uważasz, że Twoje kompetencje twarde mają przewagę nad miękkimi, ale nadal potrafisz je łączyć
Płynnie posługujesz się językiem angielskim w mowie i piśmie (warunek konieczny)
Praca z systemami i narzędziami IT w HR nie jest ci obca
Posiadasz podstawowe rozumienie roli i funkcji shared services center, rozumienie relacji z klientem wewnętrznym
Posiadasz doświadczenie w organizacjach o złożonych strukturach, pracujących w ramach określonych procesów i procedur wspierających efektywność, komunikację i współpracę
– to super!
---
Oferujemy:
Ciekawą, dynamiczną pracę w firmie będącej liderem na rynku e-commerce
Duże wsparcie przełożonego i współpracowników zarówno na początku, jak i przez cały czas trwania przygody w naszej organizacji
Przyjazną, kreatywną atmosferę, u Nas jest wesoło 😊
Szansę na weryfikację proponowanych przez Ciebie rozwiązań w praktyce, wsparcie w rozwoju samodzielności oraz podejmowania inicjatywy
Brak dress code
---
Benefits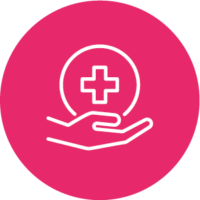 Private medical care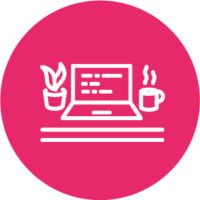 Remote work opportunities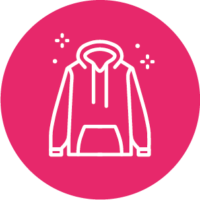 No dress code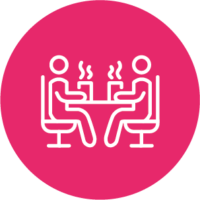 Leisure zone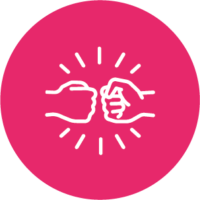 Employee referral program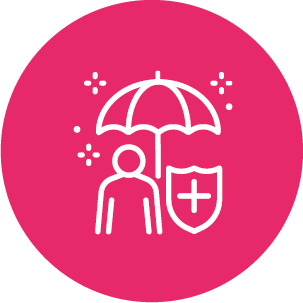 Access to a mental health support platform
Share of the cost of sports activities
---