Company description
Brand New Galaxy MEA is a global independent marketing & tech platform purpose built to drive commerce for brands in the Middle East & Africa region.
BNG MEA combines a few specialized agencies under one collaborative platform.
We are digital experts with international expertise in #E-Commerce, #Creative & #Content Production, #Performance & Automation.
We believe all marketing must deliver growth.
BNG plays the role of international hubs for its clients (Coty, Bayer, Lindt, P&G) across Europe, North America, Asia, and the Middle East. We are proud to support over 20 big clients who have trusted our services and expertise.
www.mea.brandnewgalaxy.com
---
Your mission, if you choose to accept it, will be:
Media planning (digital and offline) including but not limited to social, digital, TV, print, radio, out-of-home, experiential
Day to day management of the client, leading new business pitches
Team management through leadership and best practices
Working closely with internal and cross functional teams
Driving strategy and insights-based plans and recommendations
Delivering good quality projects in set deadlines
Delivering integrated and comprehensive marketing solutions
Driving innovation and creative thinking on client's business
Proactively seeking out relevant new media and opportunities in line with the brand guidelines
Managing and controlling budgeting and finance processes
---
What you'll need to succeed:
Proficiency in English (C1/C2)
Minimum 5+ years of professional experience in a multinational agency
Professional experience in managing and planning different media platforms as well as traditional media
Experience in leading a team and cooperating with cross-functional teams
Knowledge of marketing, digital, e-commerce, branding, social media, offline media, and an interest in growing in this area!
Professional client service skills and ability to build relationships with customers,
Excellent organizational skills with attention to detail and ability to follow processes from a project management approach within tight deadlines
Highly organised and proactive attitude, willingness to play in a team
---
What makes this a great career opportunity?
Room for rapid growth and development together with our agency
Managing one of the top clients in the region
Working with the top media industry stalwarts
Learning the best practices of top agencies in the region
Working with top tech global platforms
Being a part of a new and growing team that treats you like a family and emphasizes open communication
Join the rocket ship! Join us and build with us a new generation of global experts!
---
Benefits: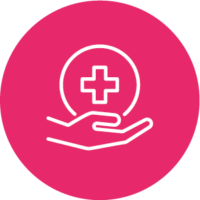 Private medical care
---