Opis firmy:

Brand New Galaxy (BNG), to niezależna platforma integrująca tzw. "smart business solutions" w obszarze marketingu i technologii. BNG jest przystanią dla ciekawych i dynamicznych pomysłów z pogranicza marketingu i nowych technologii, które świetnie odnajdują się w środowisku startupowym, choć skalą swoich projektów mogą konkurować z niejedną sieciową agencją
W skład platformy wchodzą:

Pathfinder 23 (agencja aktywująca marki w obszarze e-commerce)
Synthrone (platforma do automatyzacji wdrożeń oraz analityki obecności marek w e-commerce)
Spacecamp (agencja digitalowa)
Life on Mars (agencja kreatywna cross-channel)
New Gravity (software house automatyzujący procesy biznesowe)
Man on the Moon (agencja rekrutacyjna)
Robonauts Pictures (studio produkcyjne)
BNG HQ (Warszawa),
BNG WE (Amsterdam)
BNG MEA (Dubaj)
Voyager
Content26 (Amazon Advertising)
BNG pełni funkcję międzynarodowych hubów dla wielu klientów (m.in. Coty, Bayer, Lindt, P&G), w swoim portfolio ma ponad 20 dużych klientów, którzy powierzyli jej regularną obsługę. Działania BNG obejmują klientów operujących w Europie, Ameryce Północnej, Azji i na Bliskim Wschodzie.
---
Przed Tobą
Wsparcie procesów kadrowo-płacowych we współpracy z działem kadr i płac poprzez koordynację i nadzór nad prawidłowym przebiegiem procesów.
Wsparcie kadry menedżerskiej w ich roli w procesach zatrudniania oraz przebiegu zatrudnienia, w tym zapewnienie zgodności z prawem pracy, z procedurami i politykami HR obowiązującymi w firmie
Gwarantujemy możliwości rozwoju, dynamiczne środowisko i sporo wyzwań.
---
Zakres obowiązków:
bieżące wsparcie HR Business Partnera w obsłudze i koordynacji procesów z cyklu życia pracownika
współpraca z HR Business Partnerami oraz innymi zespołami w ramach struktury działu
współpraca z administracją personalną pod kątem operacyjnym oraz przygotowywanie analiz dla HR Business Partnera oraz managerów
przygotowywanie raportów i zestawień oraz prezentacji na potrzeby projektów realizowanych w obszarze Human Resources
analiza danych z obszaru: wynagrodzeń, benefitów i danych personalnych
monitorowanie wskaźnikówzarządzaniakapitałem ludzkim tj. m.in. retencja, rotacja
aktywny udział w procesie planowania budżetówwynagrodzeń i benefitów
administrowanie programem szkoleniowym i onboardingowym
monitorowanie trendów w dziedzinie HR
---
Wymagania

Jeśli:

Posiadasz minimum 3 letnie doświadczenie na podobnym stanowisku
Płynnie posługujesz się językiem angielskim w mowie i piśmie (warunek konieczny)
Posiadasz zdolności analityczne
Posiadasz bardzo dobrą znajomość pakietu MS Office (w szczególności Excel i PowerPoint)
Posiadasz doświadczenie w organizacjach o złożonych strukturach (100 osób +)
Masz doświadczenie w środowiskach pracy o dobrej kulturze organizacyjnej, nastawieniu na usprawnianie, styl "agile", szybkość i sprawność działania
Praca z systemami i narzędziami IT w HR nie jest ci obca
– to super!
Będzie nam bardzo miło, jeśli zechcesz nas poznać i przesłać do nas swoje CV.
Dziękujemy i do zobaczenia!
---

Etapy procesu rekrutacyjnego:
Aplikacja: wyślij nam swoje CV (w języku polskim lub angielskim);
Rozmowa telefoniczna z Recruitment Team, aby porozmawiać o Twoich oczekiwaniach oraz wyzwaniach na nowym stanowisku;
Spotkanie online z HR Business Partnerem oraz Head of People
Witamy na pokładzie!
Dziękujemy i do usłyszenia! Zespół Man on the Moon – HR Agency
---
Benefits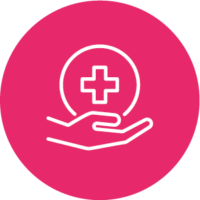 Private medical care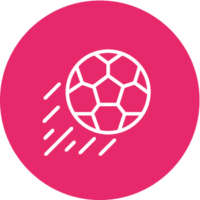 Share of the cost of sports activities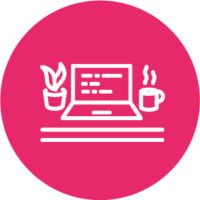 Remote work opportunities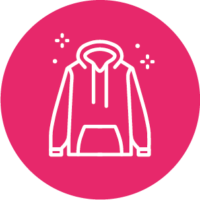 No dress code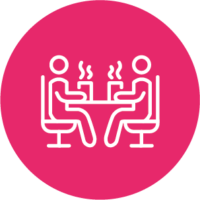 Leisure zone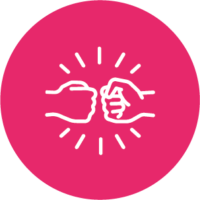 Employee referral program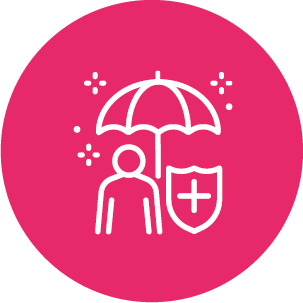 Access to a mental health support platform
---