Company description
Spacecamp is a global agency with digital roots.
We combine great ideas with ecosystem thinking and technology solutions, which allows us to navigate brands smoothly and efficiently on their missions.
We are an experienced team of digital, marketing, and technology experts with over 15 years of experience in creating regional and global end-to-end digital solutions. We come from a network of global brands, network agencies, media houses, software houses, and startups.
Experience Design is in our DNA and has an impact and influence on how we plan and structure every single touchpoint or asset.
As a team of talented people, we work like a well-oiled machine, using our broad experience and unique know-how acquired during work with Clients from Paris, Geneva, New York, or Dubai. We deliver global and regional projects for big, international brands.

#strategies #digital #communication #CXI #UX #web_design #apps #advertisingcampaigns #globaltoolkits #localizations #performance #optimization #media #software
Spacacemp is part of Brand New Galaxy (BNG), an independent platform integrating smart business solutions from the areas of marketing and technology. BNG harbors interesting and dynamic ideas that are better off in a start-up environment, although their scale can as well be competitive to network agencies.
---
Who are we looking for?
We are looking for a creative team consisting of Art Director and Copywriter with experience working for beauty brands. The great energy and enthusiasm between the team members will be added value.

As an Art Director you will be designing creative lines for the largest companies and following global trends in the field of user-oriented design. You will come up with the creative concepts mostly for beauty brands, manage a creative initiative from start to finish, and execute visual materials. You will also articulate the vision to the team of designers and inspire them, as well as supervise the subordinate designers in the project and report on the quality of their work.

And as a Copywriter, you will work with the team for the largest companies, mostly for beauty brands, dealing with both conceptual work and writing texts for the needs of building campaigns and ongoing communication (social media, WWW, communication 121, digital activations, etc.). You will interpret copywriting briefs, looking for insights and collaborate with art director and designers to create one of a kind and engaging communication through the various channels.
---
What you'll need to succeed
you want to take an active part in creative work
you have experience working in an agency, proven portfolio of projects is a must
you have experience in creative or conceptual work
you have proven experience as a copywriter or related role (copywriter)
you have proven experience as an art director or related role (art director)
you have experience in beauty projects
you timely implement completed projects
you are curious and open-minded, you can communicate with people and work in a team
you like your job and are eager for challenges
you have a good techniques and experience needed for work execution: you can write perfectly in Polish and understand the communication of the brands you work for (copywriter)
you can read briefs, have good ideas, understand not only communication but also tactical issues
you can prepare and conduct a presentation for the client independently and you can understand and address feedback
you are passionate about digital and are up to date with new trends
you are passionate about beauty industry
good level of English will be an advantage
---
What makes this a great career opportunity?
Being a part of a fast-growing organization with many successes – 2019 Effie Awards Winner/ 2020 Effie Awards nominee
Participation in various projects in the areas of research, digital production, video & photo production, technology solutions
Real influence on designing one's career path in an interesting area thanks to the extensive portfolio of clients and the comprehensive services provided by the agency
Being surrounded by experienced and supportive people who create a knowledge-sharing environment and maintain a great atmosphere at work
Flat team structure providing speed of communication between team members
Hight flexibility in setting up cooperation with subsidiaries
Working with top global brands in an environment of constant growth and development
---
Benefits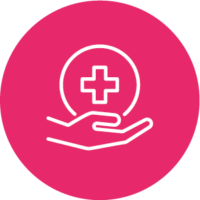 Private medical care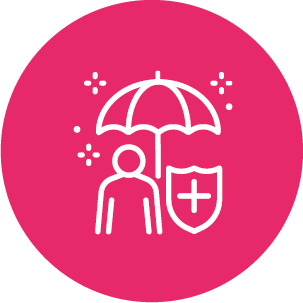 Access to a mental health support platform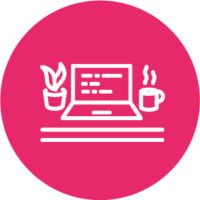 Remote work opportunities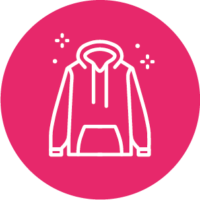 No dress code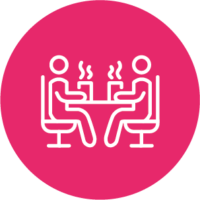 Leisure zone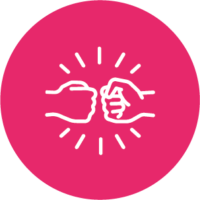 Employee referral program
Access to a multisport card
---
We would love to get to know you so please send us your CV and a few words about you – we do love to read about it!
#apply



Thank you and see you!
Recruitment Team from Man on the Moon