Company description
Brand New Galaxy MEA is a global marketing & tech platform purpose built to drive commerce for brands in the Middle East & Africa region. We belong to the Stagwell Inc. – one of the world's leading communications networks headquartered in the US.
BNG is one of the fastest growing E-Commerce agencies in CEE and MEA. Areas of specialization include #E-Commerce, #Social, #Creative & #Content Production, #Performance & #Tech.
BNG plays the role of international hubs for its clients (Coty, Bayer, P&G, Samsung, Mashreq etc. ) across Europe, North America, Asia, and the Middle East.
Our rally cry – "All marketing must deliver growth".
www.mea.brandnewgalaxy.com
Your mission, if you choose to accept it, will be:

Assist the Account Manager with the day to day activities across the creative advertising projects in the agency
Meets/connects with clients frequently, serving as contact between the client and creative/advertising team
Discusses strategy with clients and helps develop advertising campaigns
Presents creative proposals to clients for approval, making sure all components are in line with the brand
Addresses any issues or delays in the project, as well as clients' feedback
Delivers completed projects to the client on time
Manages budgets for multiple accounts
Assist strategy team with research
What you'll need to succeed:
1-2 years of experience in an advertising or social media advertising agency
Fair to good knowledge of the Middle East region – KSA will be a plus
Fluent in English and Arabic
Collaborative, self-motivated, resourceful, insightful
Willingness to work from office in Dubai
What makes this a great career opportunity?
Being a part of a fast-growing organization with many successes
Being surrounded by experienced and supportive people who create a knowledge-sharing environment and maintain a great atmosphere at work
International cooperation and projects
---
Benefits: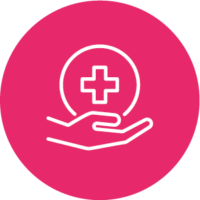 Private medical care
---